Horologists are working around the clock to ensure that the world's most iconic timepiece and in particular its eponymous great bell are working in time for the next official opening of parliament in 2021. Contractors acknowledged being late and over budget and were told by the Westminster Clerk of Works, Ben Little, that the "clock is ticking", an unfortunate turn of phrase seized upon by the media who were quick to point out that "the clock is very much not ticking".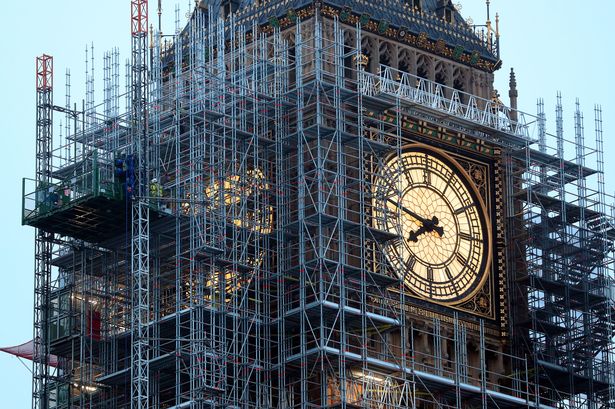 This soon deteriorated into a tsunami of silly questions and jokes which the wretched Clerk was totally unprepared for. The Daily Express asked if this was a "wind up", the Mail on Sunday suggested that management should have been more "hands on". A Sun reporter called him a "two-faced bell end" who had "dropped a major clanger and should be strung up". Another reporter said it was "time to ring in the changes" and "expel the bats from the Westminster belfry". Mr Little provided scant cause for comfort, as he was unable to confirm whether or not the work would be finished on time.
Some facts about Big Ben [courtesy of Wikipedia]
Big Ben is the nickname for the Great Bell of the striking clock at the north end of the Palace of Westminster in London and is usually extended to refer to both the clock and the clock tower. The official name of the tower in which Big Ben is located was originally the Clock Tower, but it was renamed Elizabeth Tower in 2012 to mark the Diamond Jubilee of Elizabeth II.
The tower was designed by Augustus Pugin in a neo-Gothic style. When completed in 1859, its clock was the largest and most accurate four-faced striking and chiming clock in the world.
On 21 August 2017, a four-year schedule of renovation works began on the tower, which are to include the addition of a lift. There are also plans to re-glaze and repaint the clock dials. With a few exceptions, such as New Year's Eve and Remembrance Sunday, the bells are to be silent until the work is completed in 2021.